Contemporary residential project inspired by European and American quality shows a balance between modern structure and comfort.
Located near the Pacific Ocean, Villas Brisas Del Mar residences will enjoy amazing Ocean or Jungle views.
The seamless indoor-outdoor design pays attention to exterior views, light, special planning and functionality.
Minutes to Ocean or natural and accessible waterfalls
Villas Brisas Del Mar boast a privileged location with outstanding panoramic views over the Pacific Ocean and surrounding Jungle hills.
The beautiful and pristine coastline in South Puntarenas Region is non polluted for thousands of miles and Villas Brisas Del Mar is nestled comfortably near the national road to Panama, close to the Ocean offering both access and privacy, natural habitat of variety of birds and gentle ocean breezes.
Villas Brisas Del Mar Features & High Standards
Click the button to see the technical features and specifications of our Villas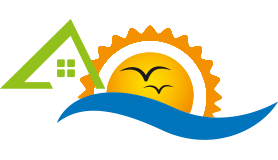 Villas
Villas Brisas Del Mar
Villas Brisas Del Mar
Our exclusive Villas are carefully designed to provide an ideal contemporary living.
The villas maximizes Southern Puntarena region of Costa Rica's outstanding climate with its seamless indoor-outdoor design where the terrace is a natural extension of the lounge.
Need more information?
Click on the button and fill out the form.